An awesome adventure with Fraser Island Travel
Whether you are travelling all over Australia or simply doing the east coast, Fraser Island is a must do. I went on a 4×4 camping trip for tree days/two nights booked through Fraser Island Travel, let me show you how awesome it was.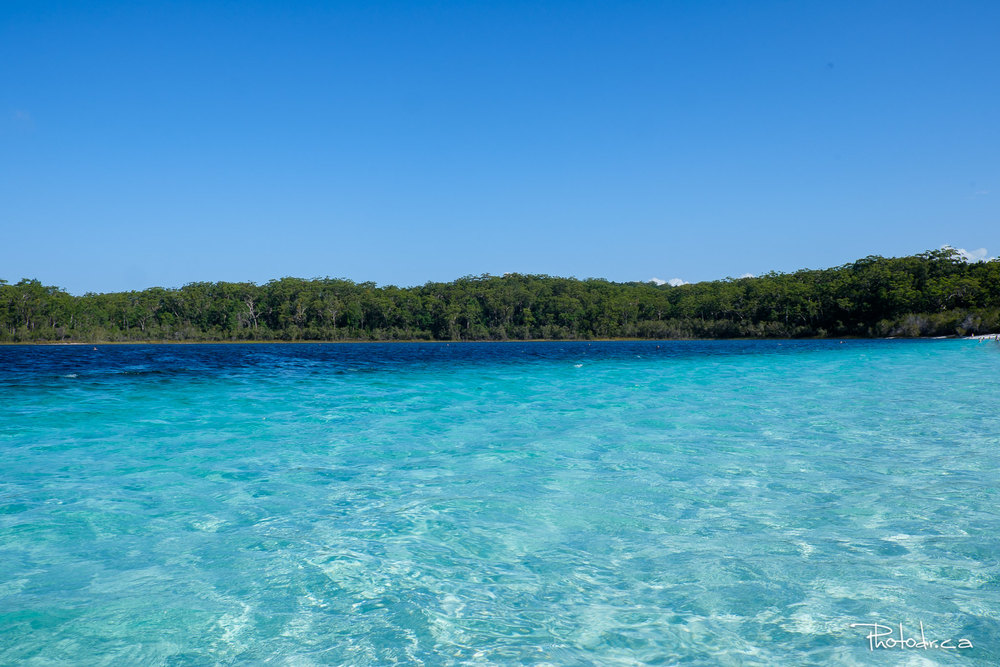 First off, Fraser Island is the world's biggest sand island. It's consisted of 98% sand and 2% rocks. Second, it's a guided, but self-driven tour. We are the ones driving the LandCruisers, right on the beach.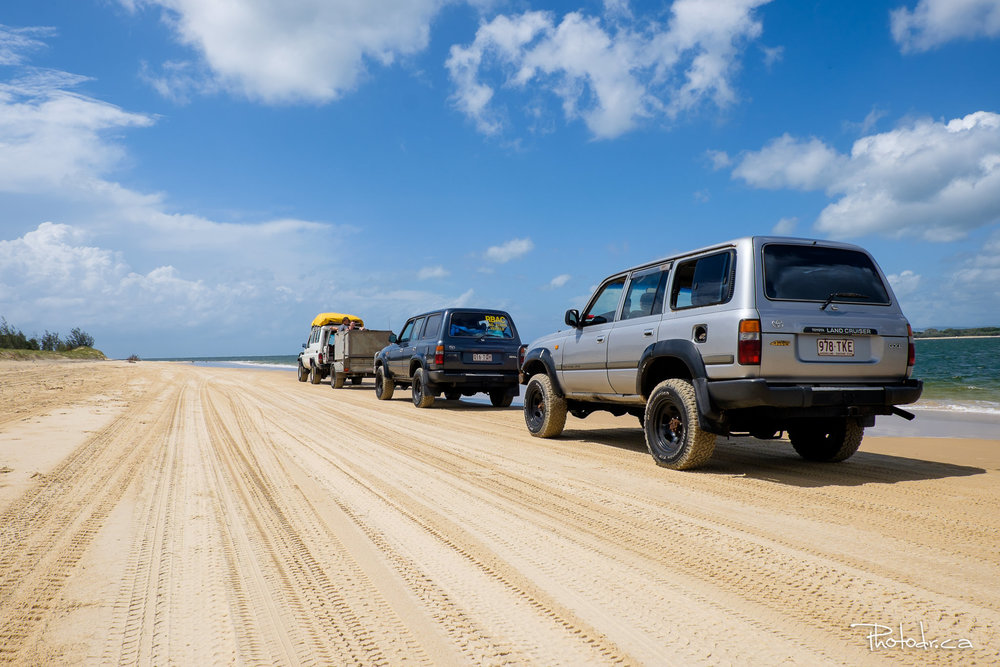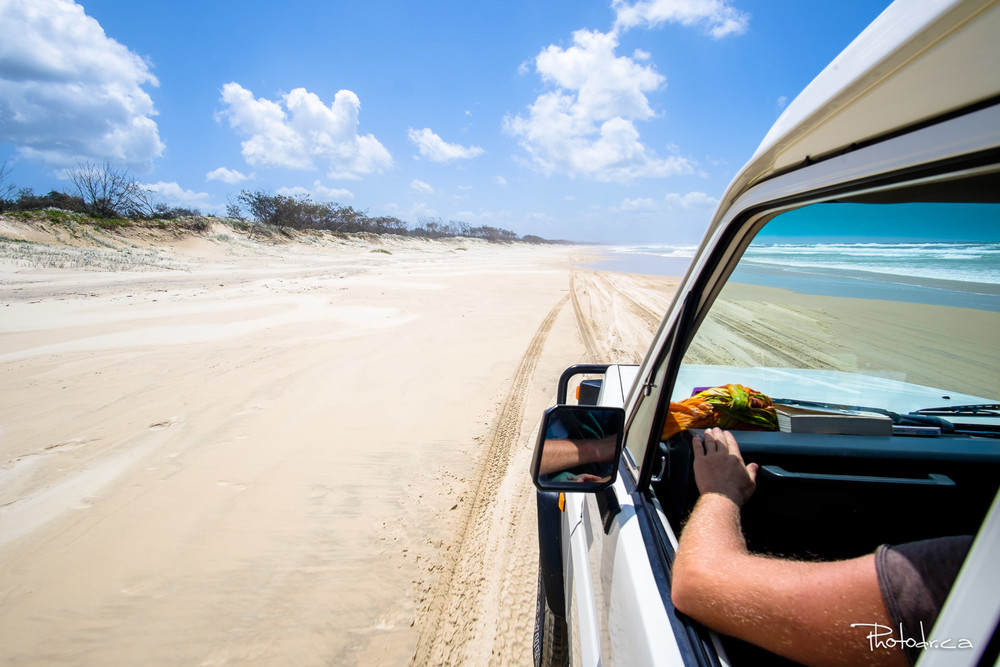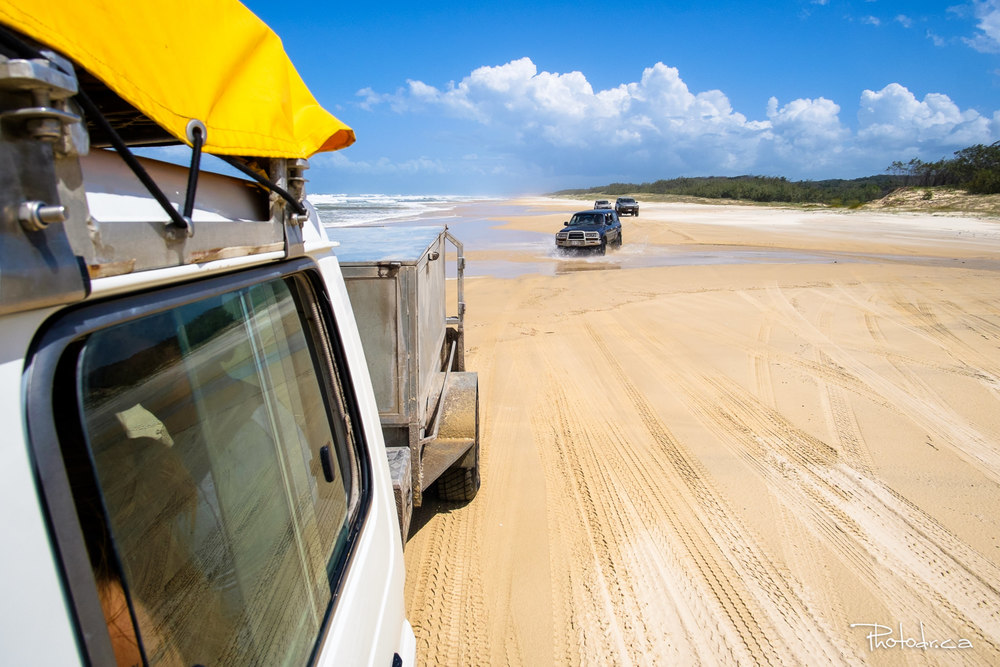 There are lots of things to see and do on Fraser. We started our trip by heading to Makenzy lake. That lake is as close as it can get to paradise. Pure silica beaches and stunningly clear water.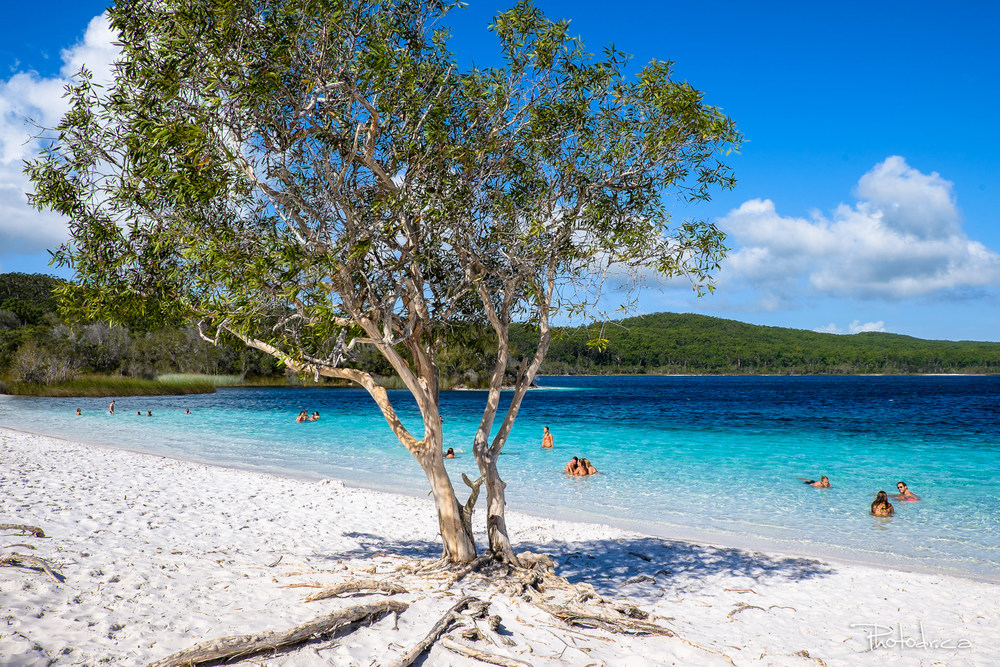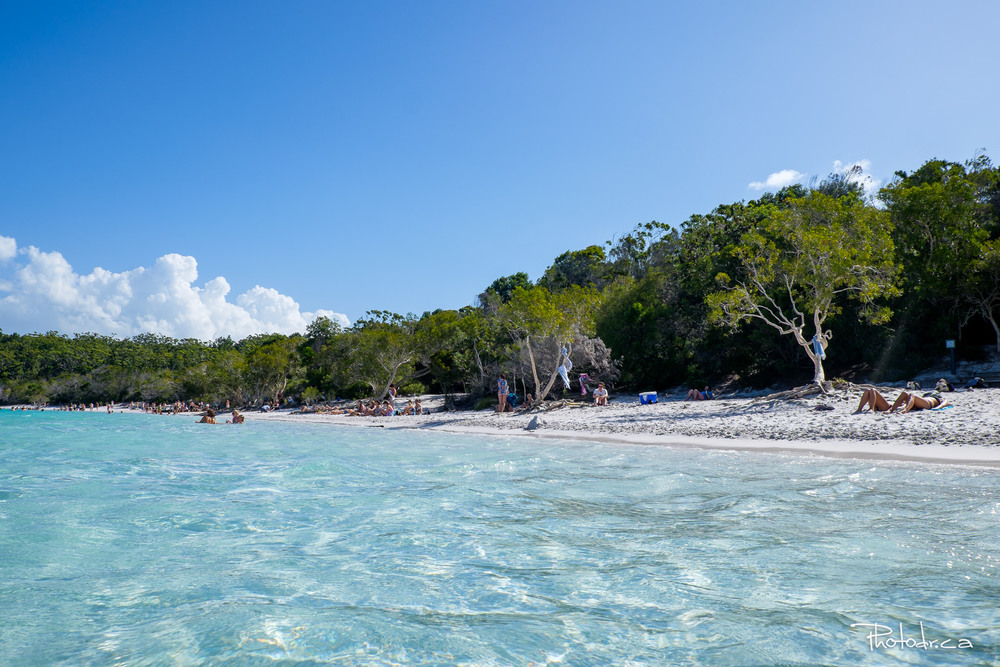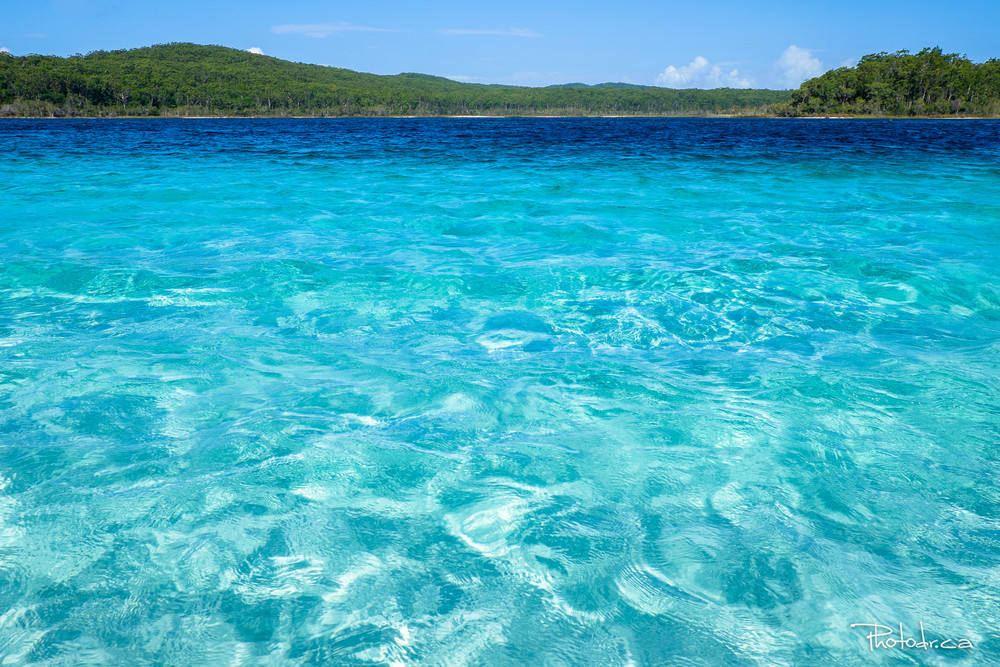 We spent the afternoon over there and then went to our camp site for the evening. There was a big shelter for our cooking area, a camp fire place and all the tents were already set up for us. Food was all included, we only had to cook it! We had fun the whole night and went to bed, we had a big day coming up the day after.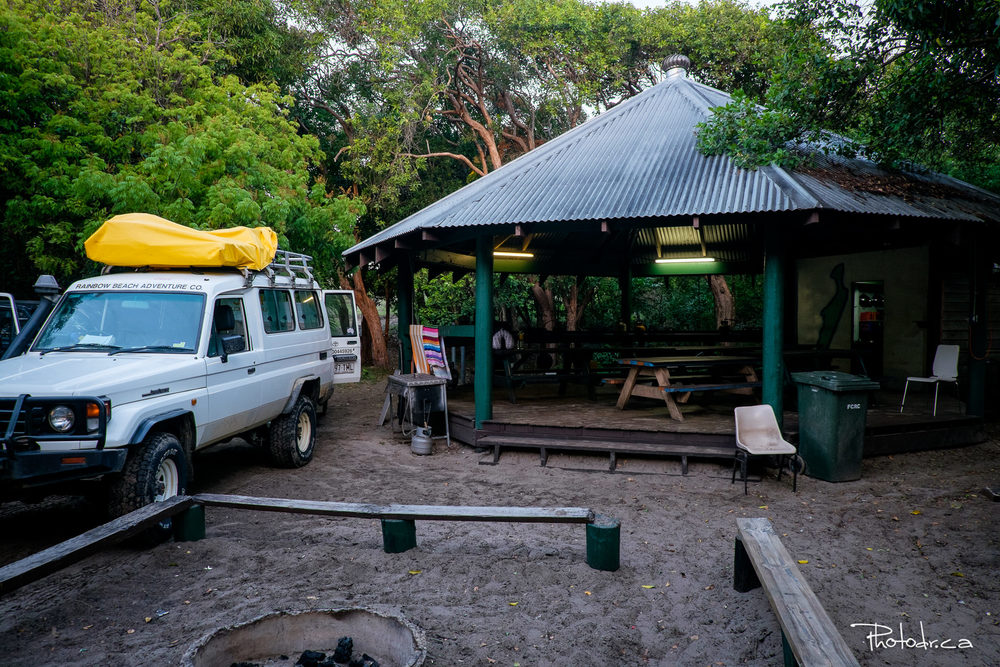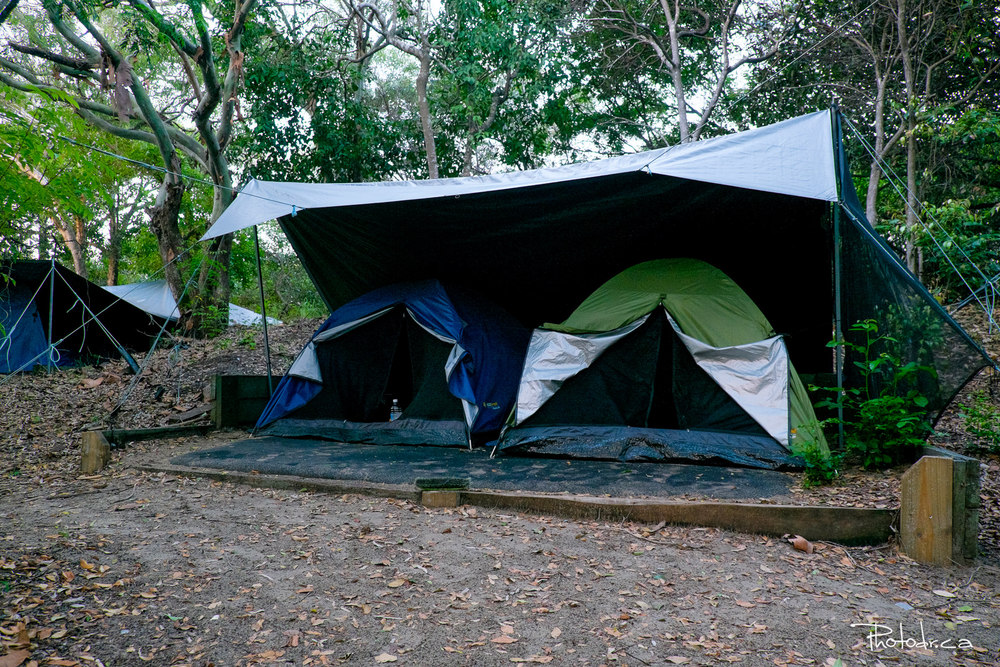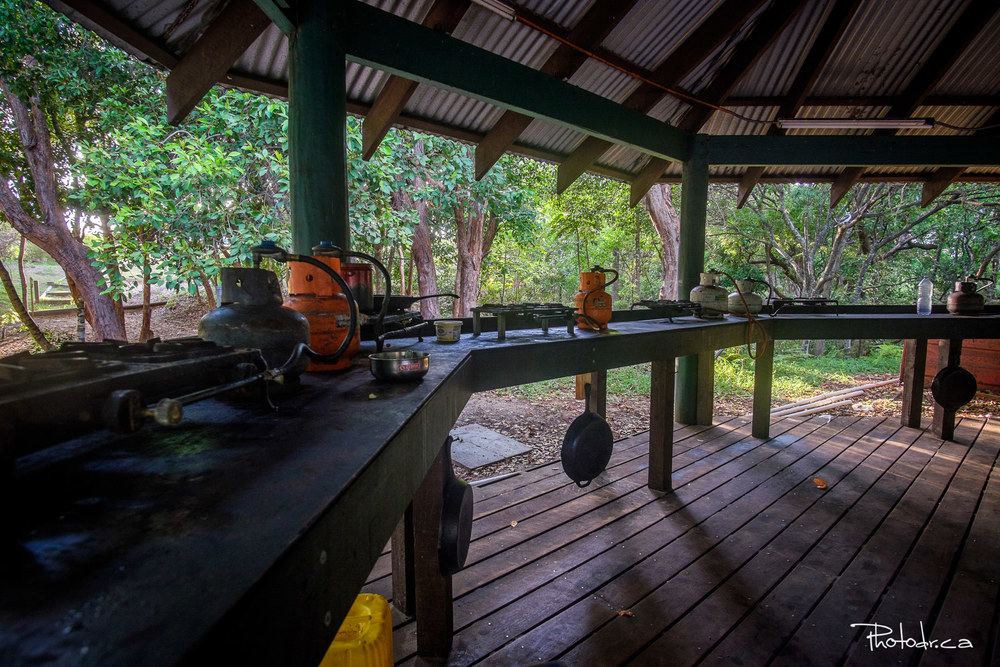 First stop of day two, the Champagne Pools ! They are natural pools inside rocks, created by the sea and got filled with sand over time. Perfect place for a morning swim.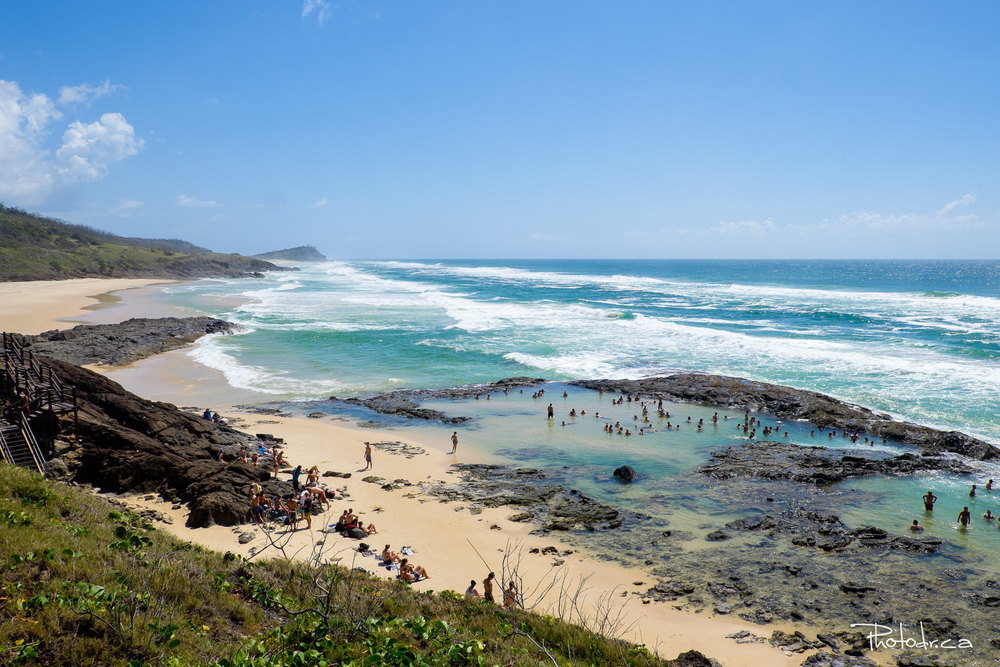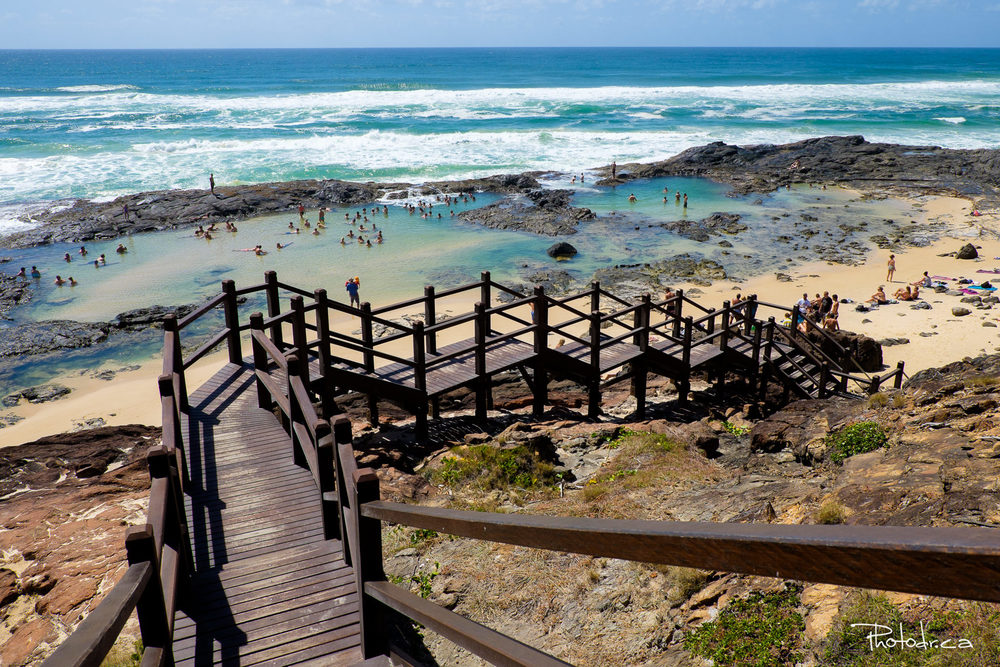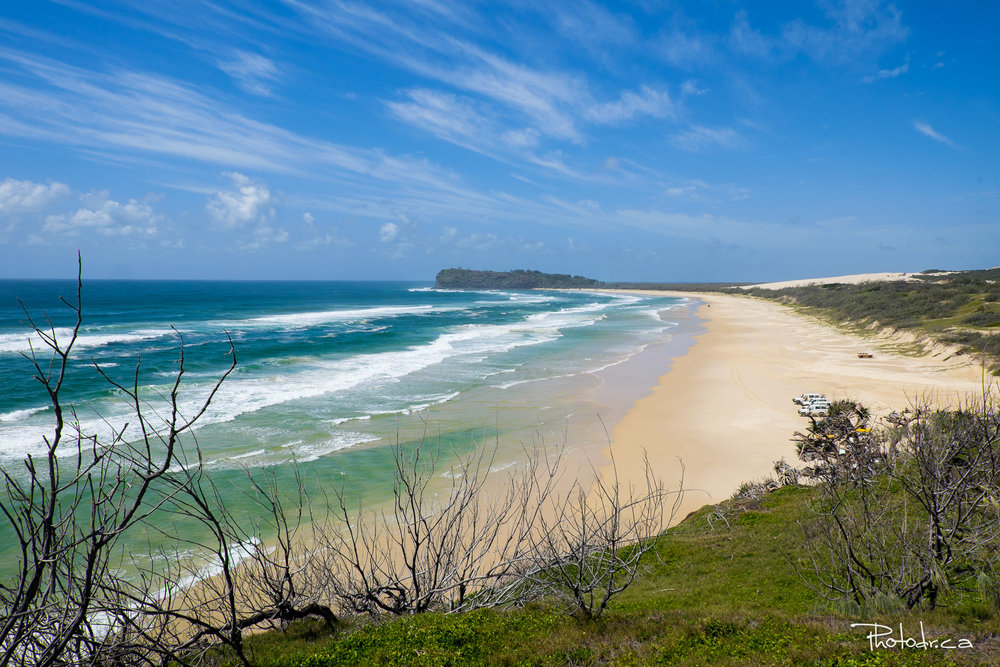 Every now and then we were rotating the car drivers so that everyone who wanted to had his chance to drive. How can you not want to drive on roads like this?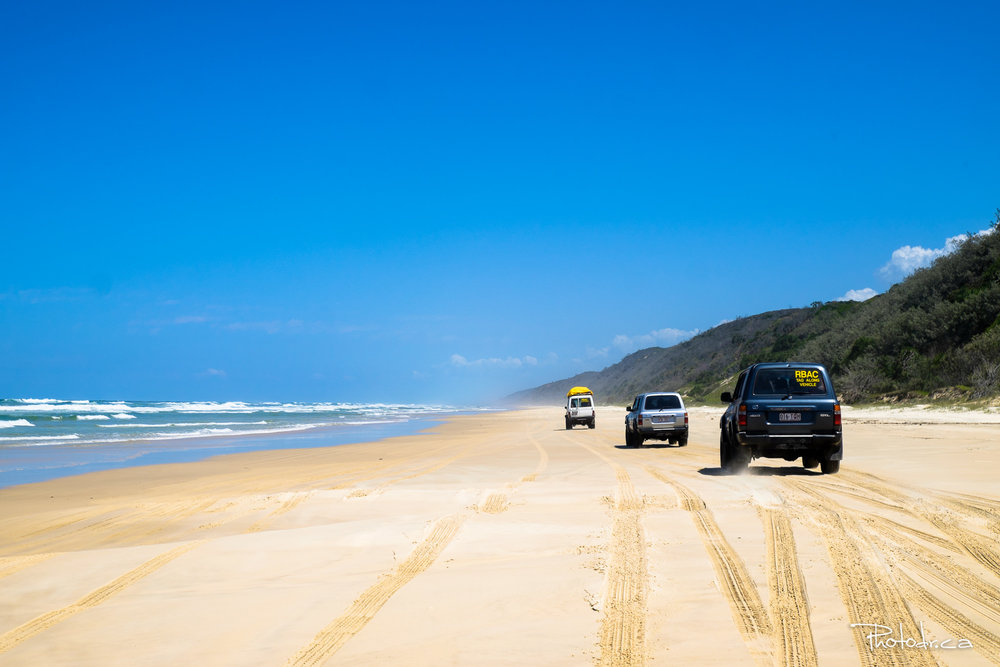 Our second stop of the day was at Eli creek. Fraser's largest river, it's the perfect place to relax. Lay down on your back and let the water flow bring you back to the beach. It's all pure, fresh water. You can even fill your water bottle directly from the stream and drink it without any filtering.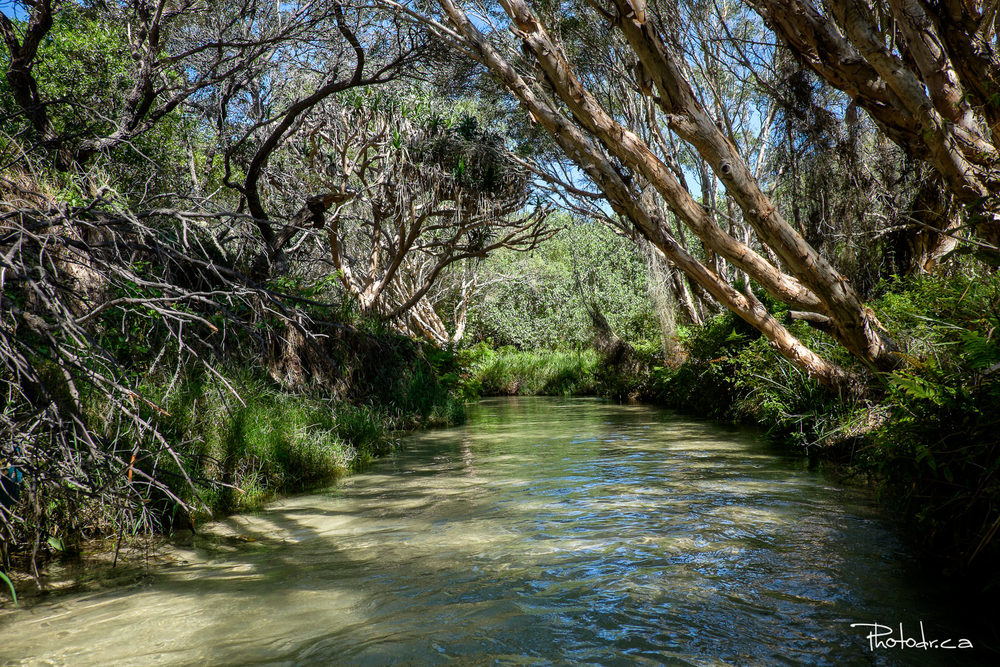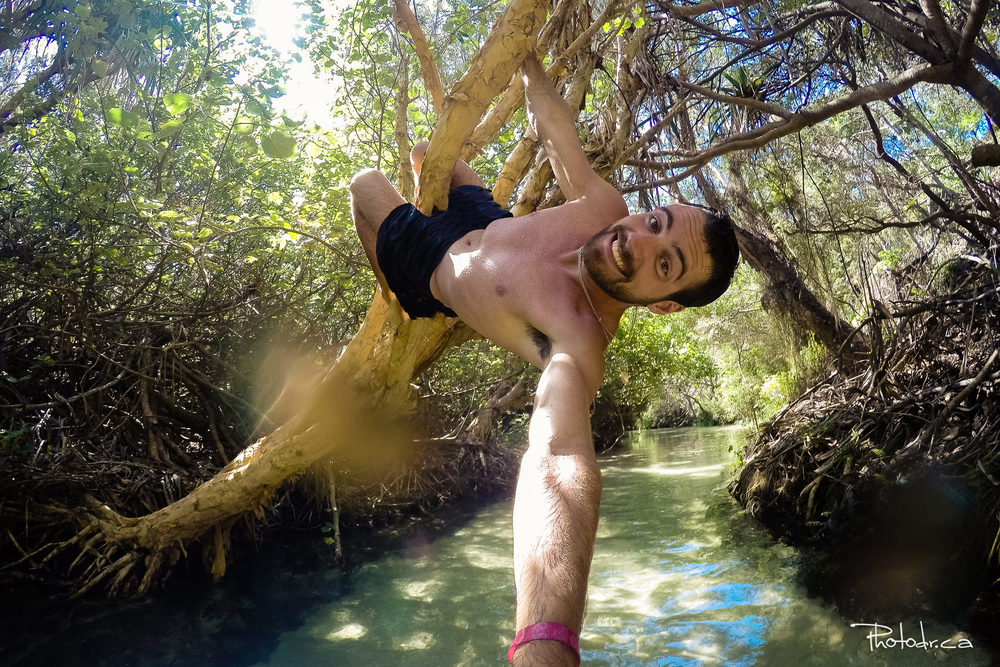 Last stop of the day, the Mahenno shipwreck ! It's been sitting there for ever 80 years, it's a must see if you ever visit the island. It used to be the fastest boat to travel between Australia and New-Zealand in the early 1900s. Our guide explained us everything we wanted to know about it. It was great having someone to whom we can ask questions and get all the answers we wanted. It was very interesting.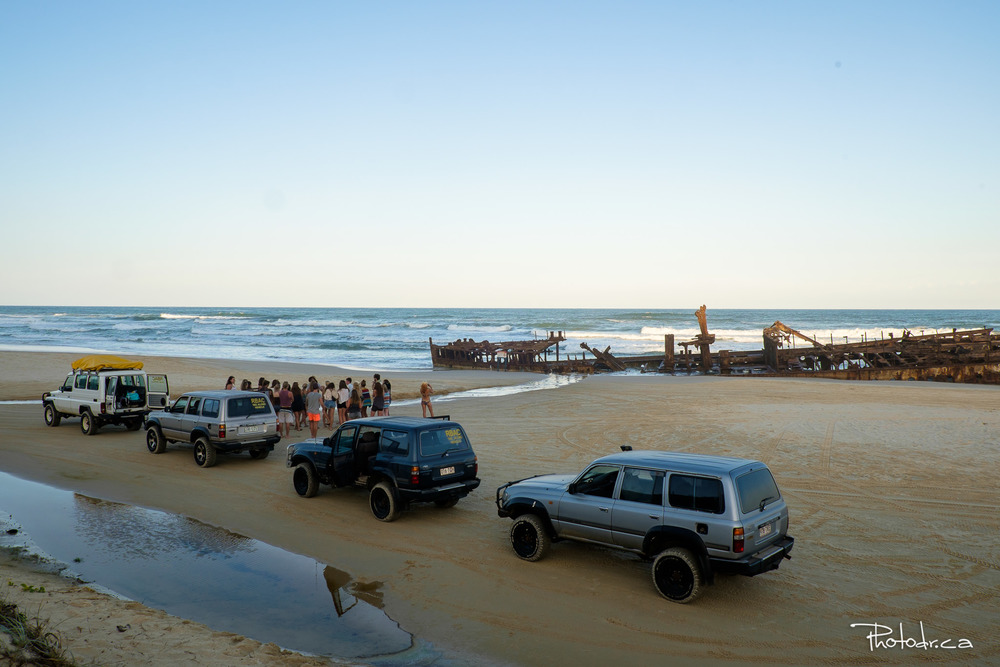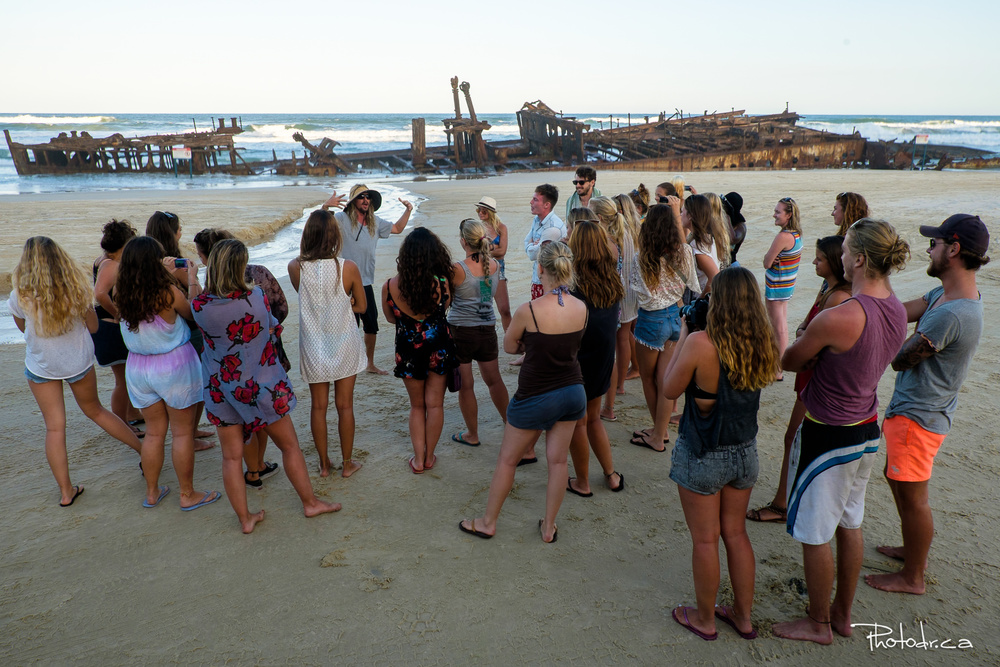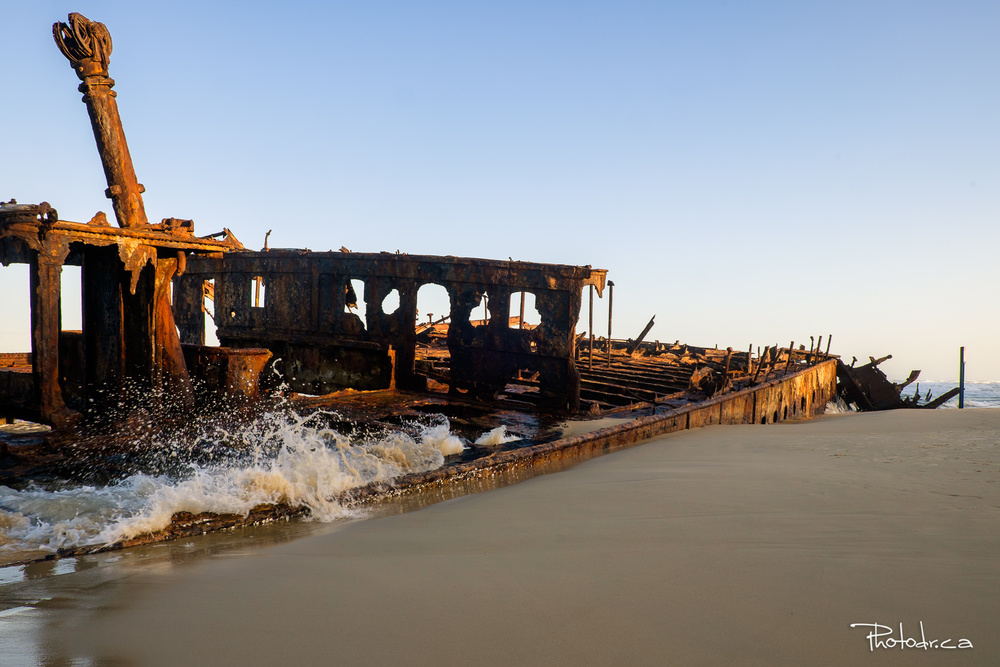 Talking about our guide, his name was Luke. He is genuinely an awesome human being. When going on tours like this one, the guide plays a huge part in our general appreciation of the getaway. Luke has been doing this tour for years, he knows his stuff. It honestly couldn't have been any better, I personally want to thank him for being who he is.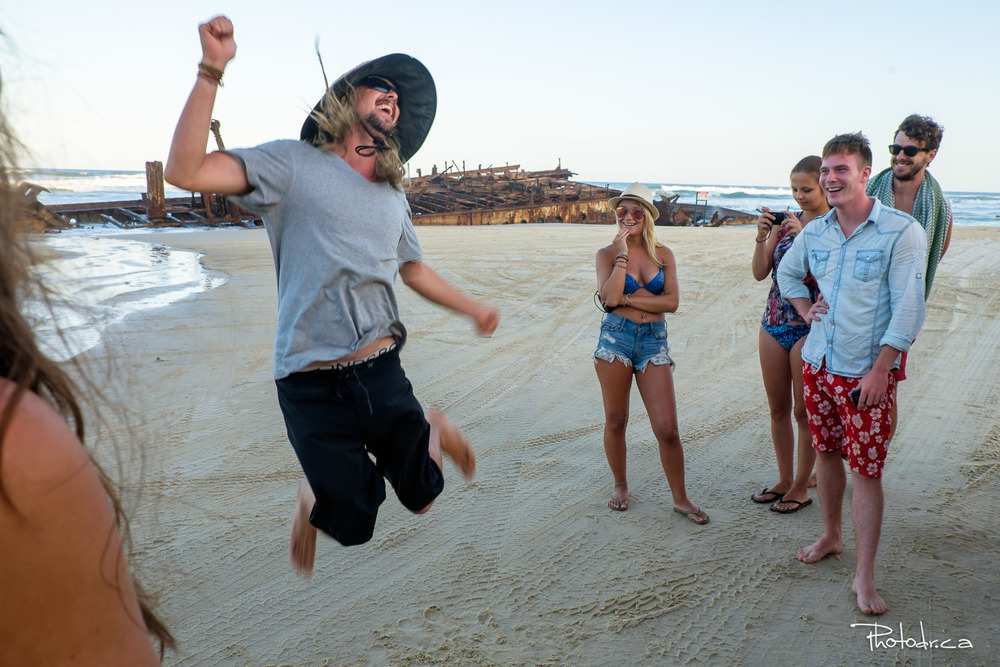 No big group trip can be complete without the obligatory jumping picture. I included an extra one because we decided to get a bit creative in front of the Mahenno.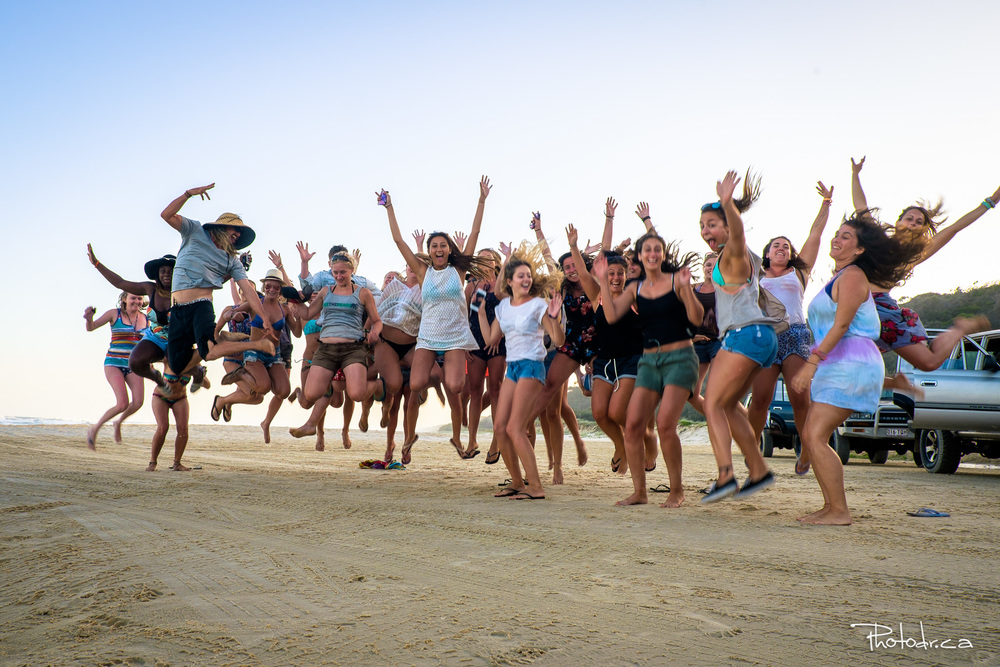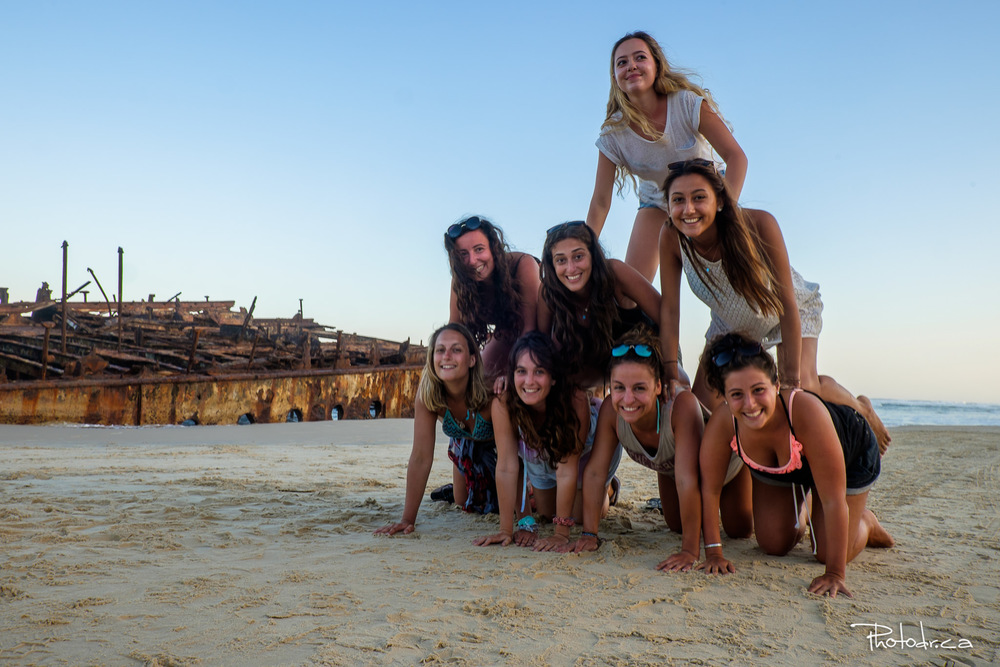 We slept a second night at the camp and woke up early just after sunrise to start our third day.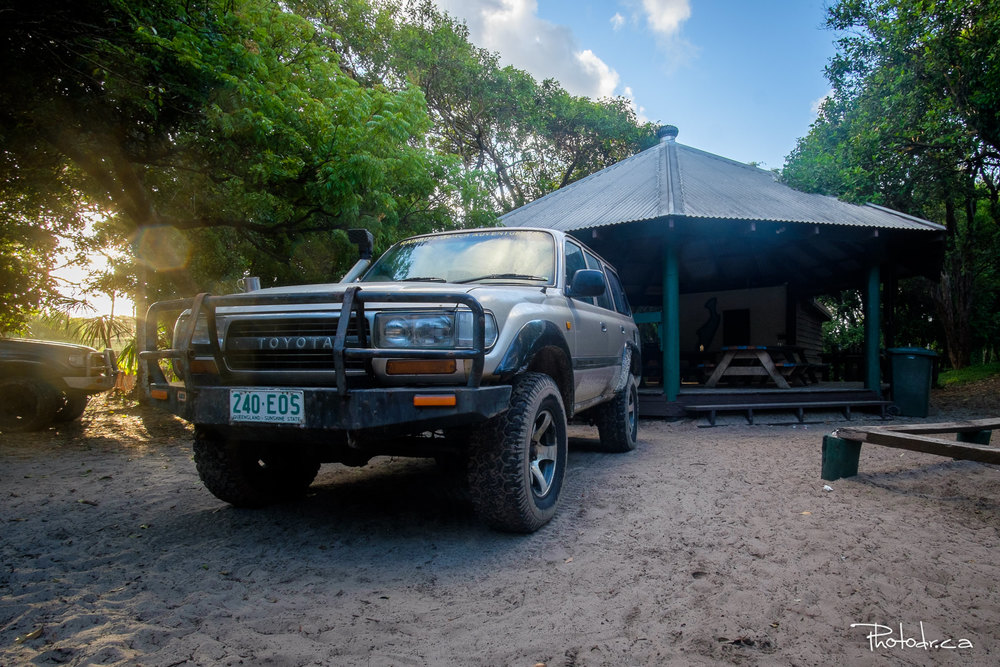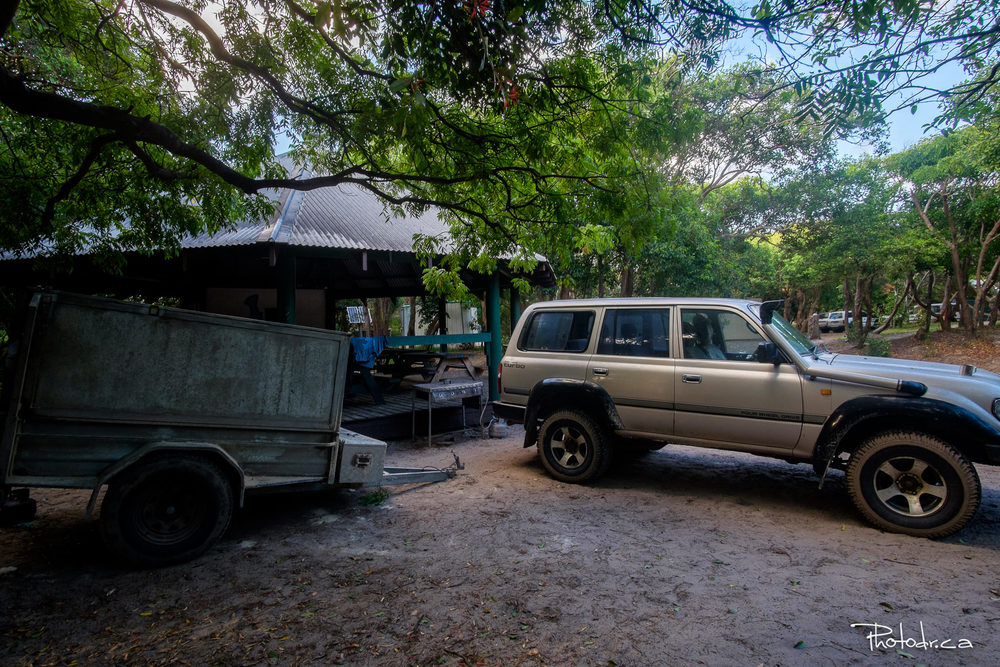 This time we went to Lake Waby, the deepest lake on the island. Half of it's coast is bordered by sand blows. The difference between a sand blow and a sand dune is that the blows aren't steady, they are always moving. This sand blows moves toward at a rate of one meter every year. That place was very special!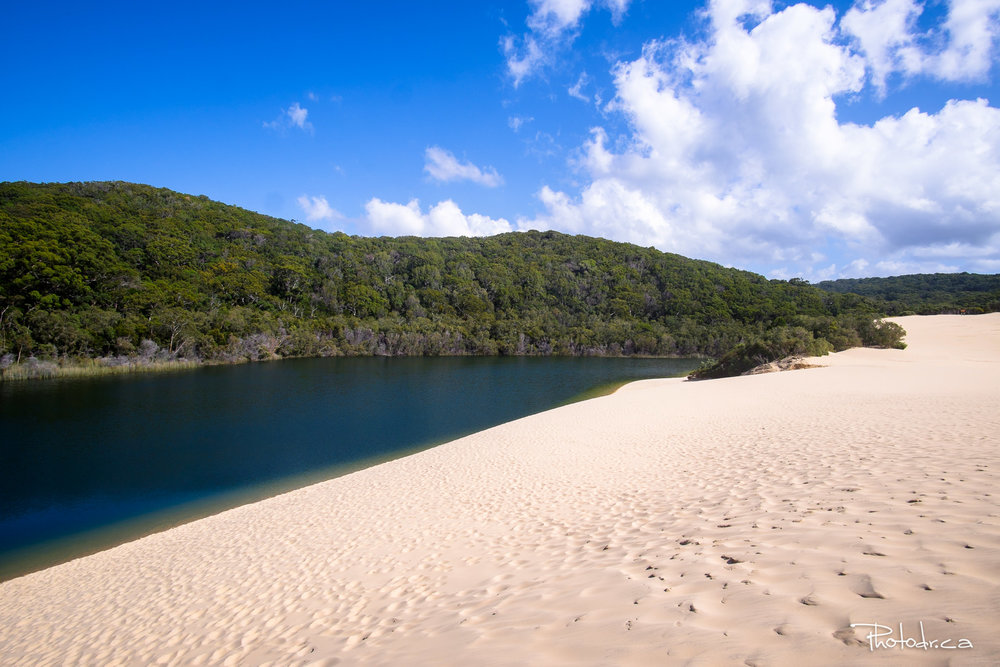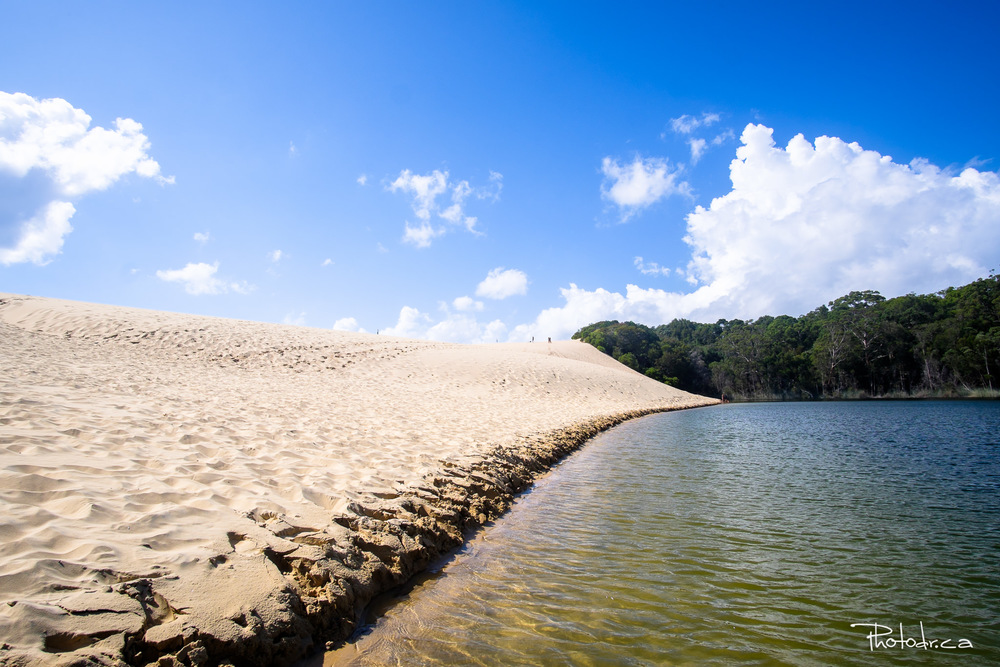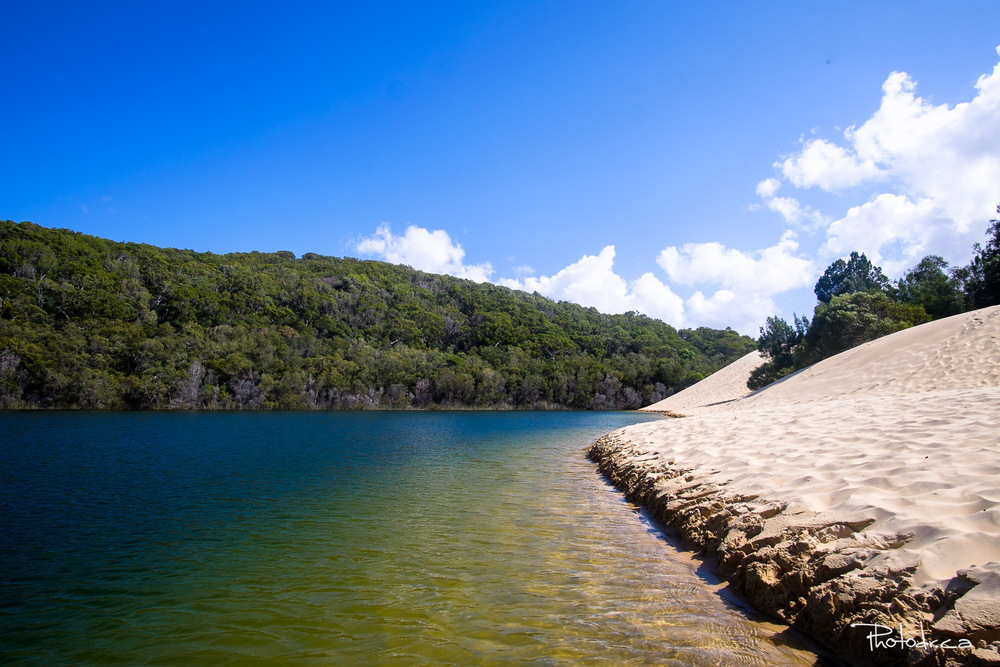 After Waby, we were sadly already on the ferry to the way back home. What a good time I had here with Fraser Island Travel.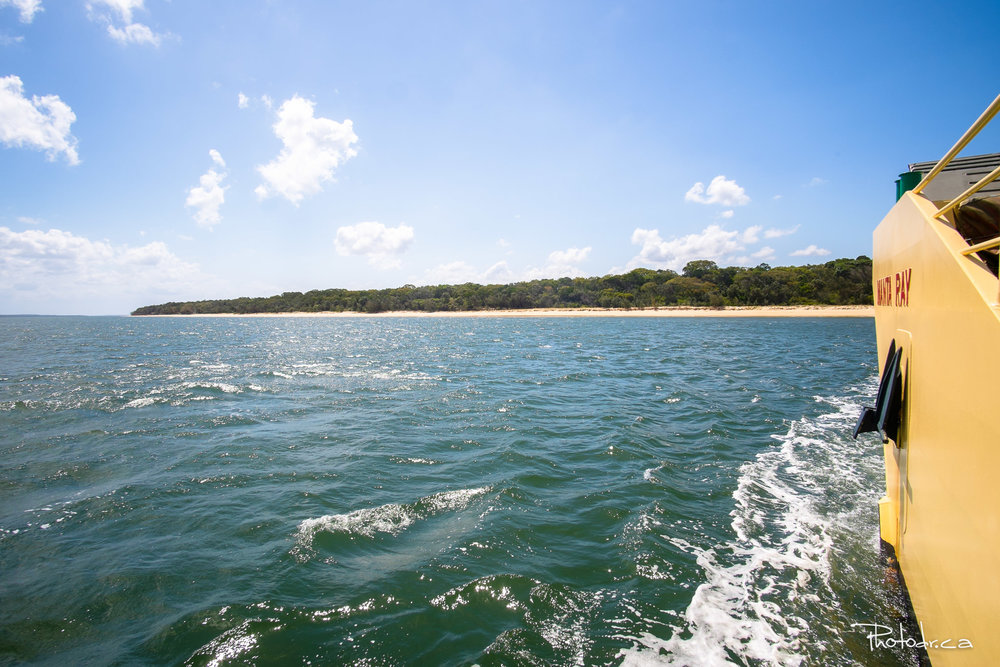 Going on Fraser Island with was definitely one the best decisions I made on my trip. I hesitated at first because I did not really know what to expect, but it turned out to be completely awesome, I'm really glad I did it. I invite you to have a look at their website and their multiple offerings. If you ever visit Australia one day, you must do a trip to Fraser!
More information: http://fraserisland.com.au/fraser-island-tours/3-day-2-night-fraser-tours/
Quick tip! If you ever have to stay in Rainbow Beach, I highly suggest the Dingo Resort backpacker's hostel! Friendly staff, great atmosphere, affordable prices and an awesome swimming pool. Can't get any better than that! To have more info: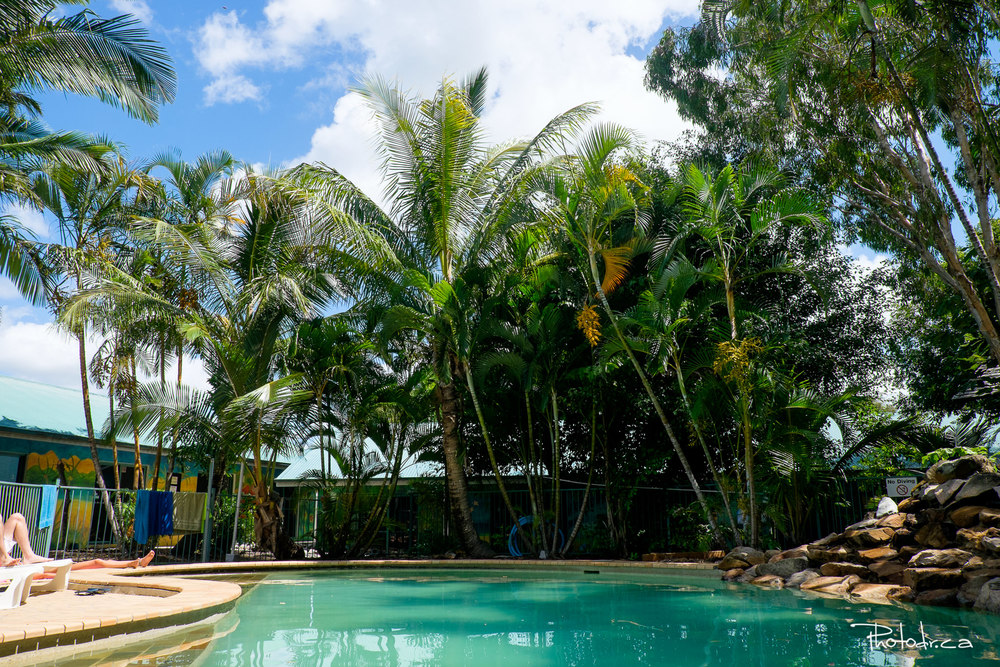 Articles que vous pourriez aimez: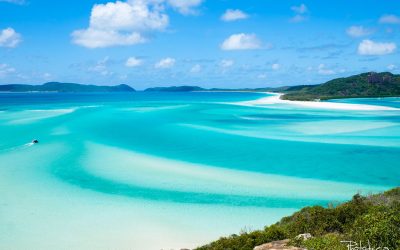 Australia's Great Barrier of reef. It's probably on everyone's bucket list. Since I'm travelling in Australia, I could not pass on the opportunity to see it. What better way to completely experience it than by diving it. I went on a 2.5 day/3 night tour with Wings Whitsunday Island Adventure, let me show you how awesome it was.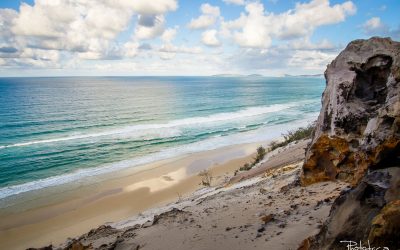 Let me show you what happened to me in the last days here down under.
Still travelling with the Greyhound buses, I arrived in Rainbow Beach during the afternoon.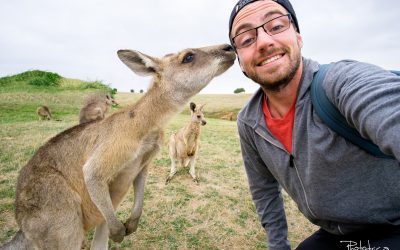 Depuis mon dernier article, j'ai quitté Melbourne, fait mon chemin jusque sur la côte est du pays, puis je me suis dirigé vers le Nord jusqu'à Rainbow Beach. Ca aura prit près de 24 heures de transport et plus ou moins 2000 km. Comme les distances sont énormes et que...