A sailing trip at the Great Barrier of Reef and the Whitsundays
Australia's Great Barrier of reef. It's probably on everyone's bucket list. Since I'm travelling in Australia, I could not pass on the opportunity to see it. What better way to completely experience it than by diving it. I went on a 2.5 day/3 night tour with Wings Whitsunday Island adventure,  let me show you how awesome it was.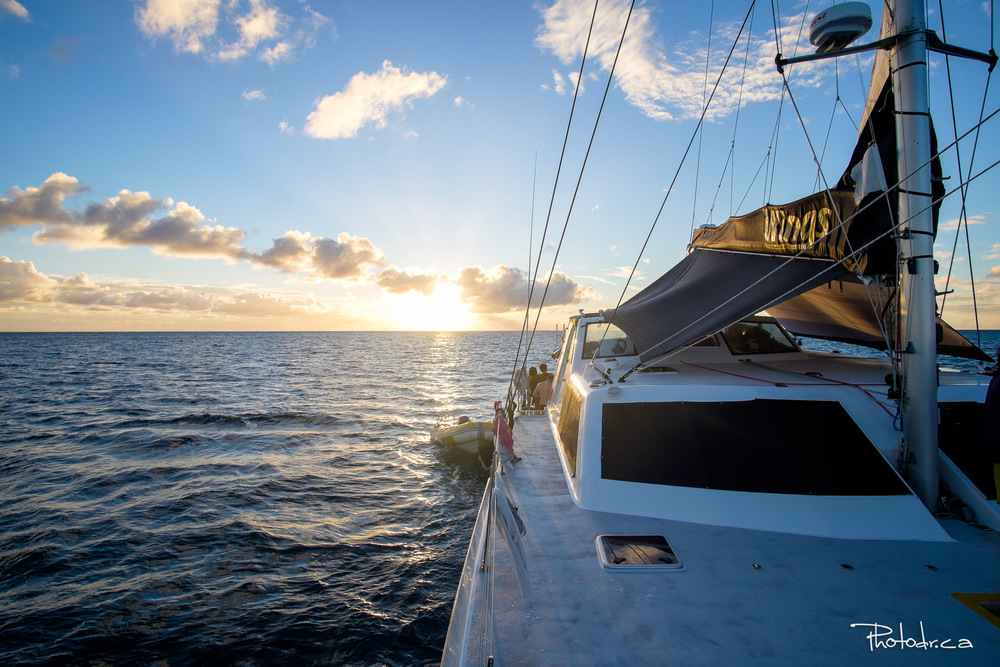 We left Airlie Beach in the afternoon aboard the Emperor's Wings, an 18 meter long catamaran. We sailed for around two hours and made our first stop in one of Hook Island's bay to snorkel.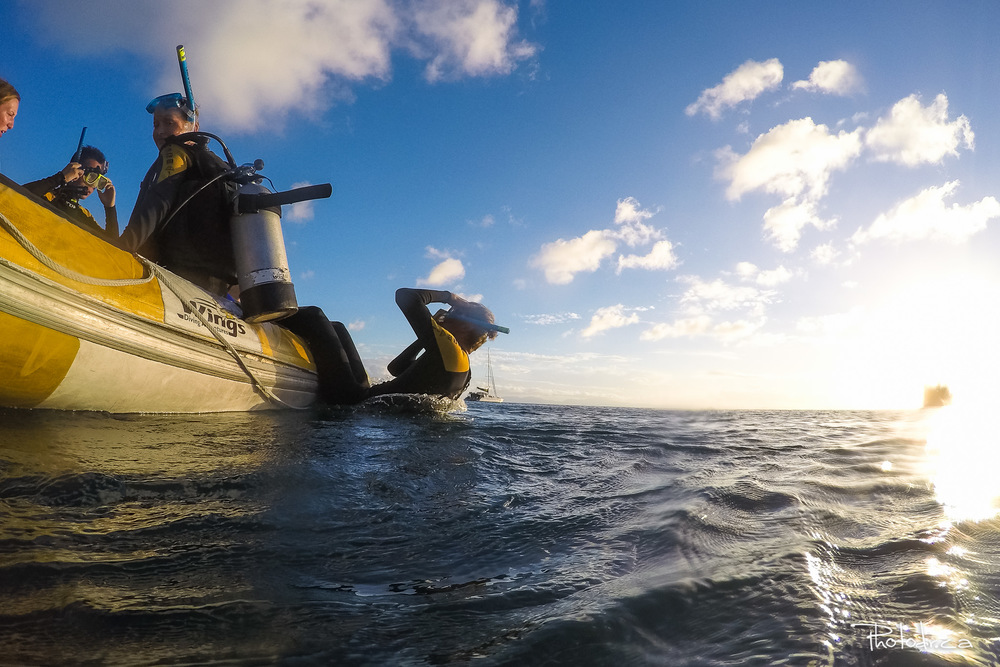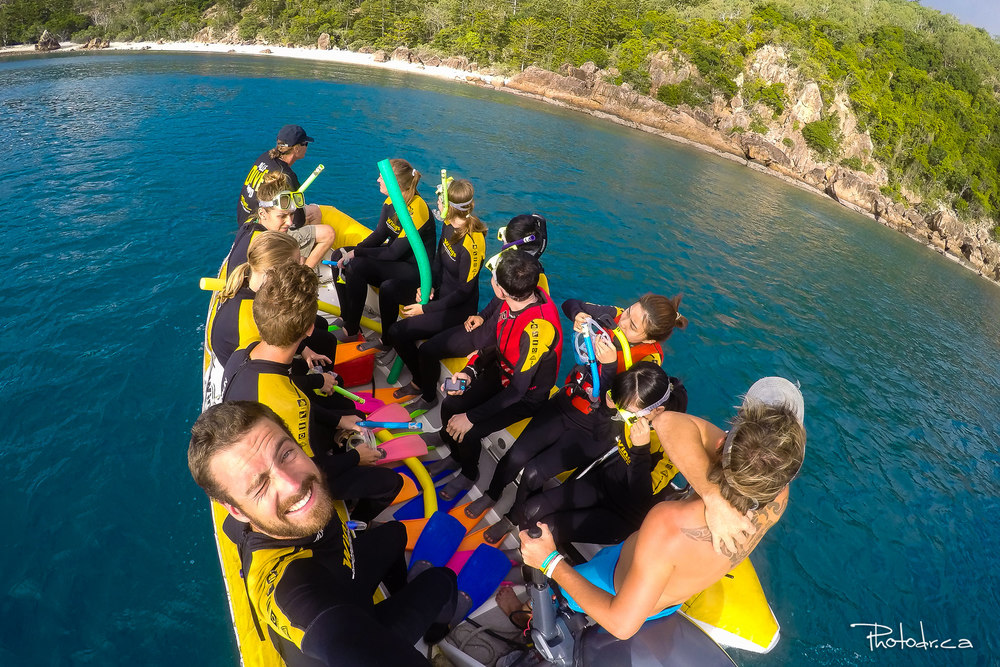 No need to worry about the snorkeling equipment, Wings provided everything. Mask, tuba, fins and stinger suits. The only thing you have to worry about is your camera. Definitely bring your camera as the place was filled with fish, more than you could ask for. Small ones, long ones, big ones, colorful ones, it had it all.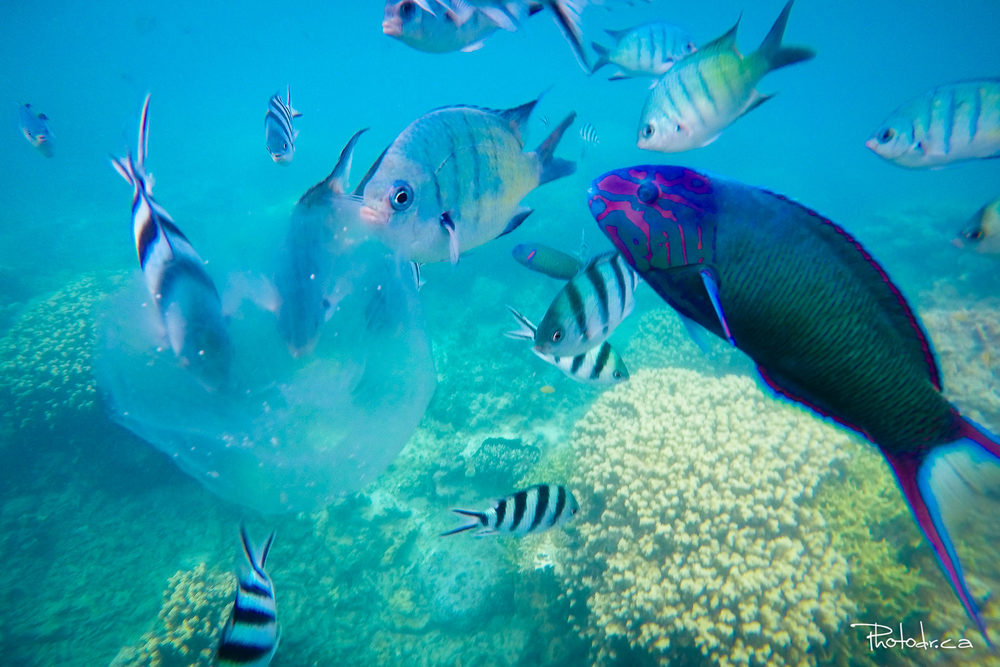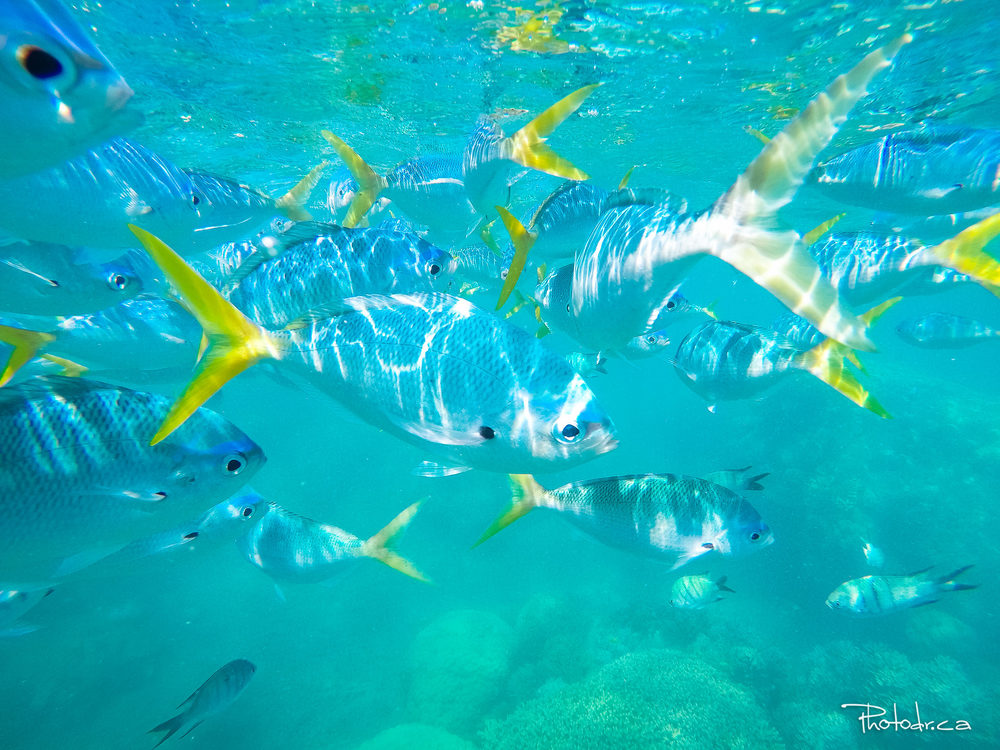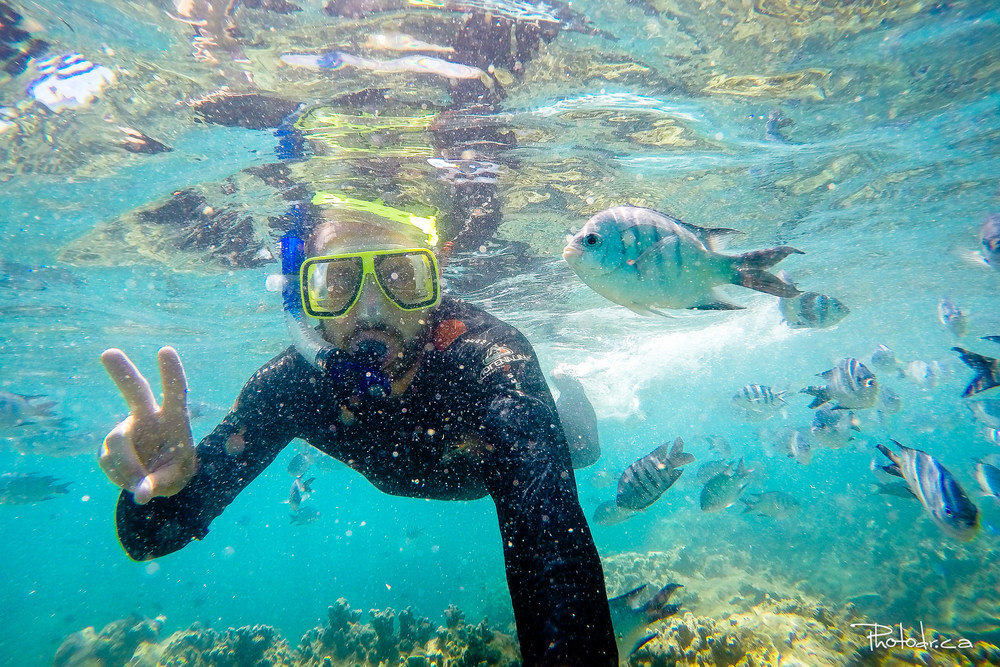 The reef was colorful. I really enjoyed swimming over it, looking down at all the life that lives in there. Of course, everyone's favorite type of fish was there, the clown fish.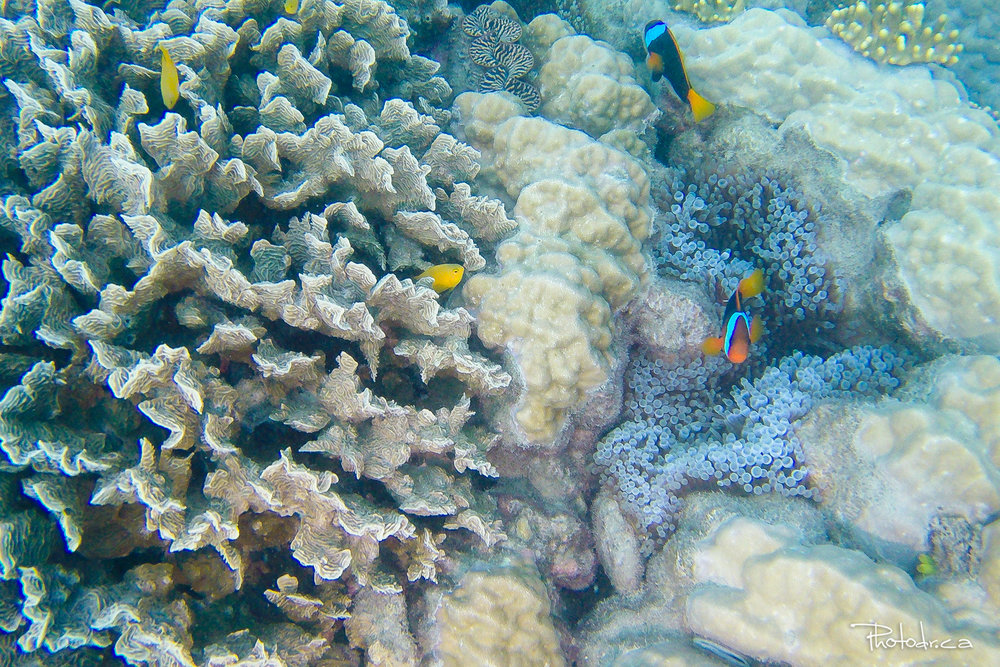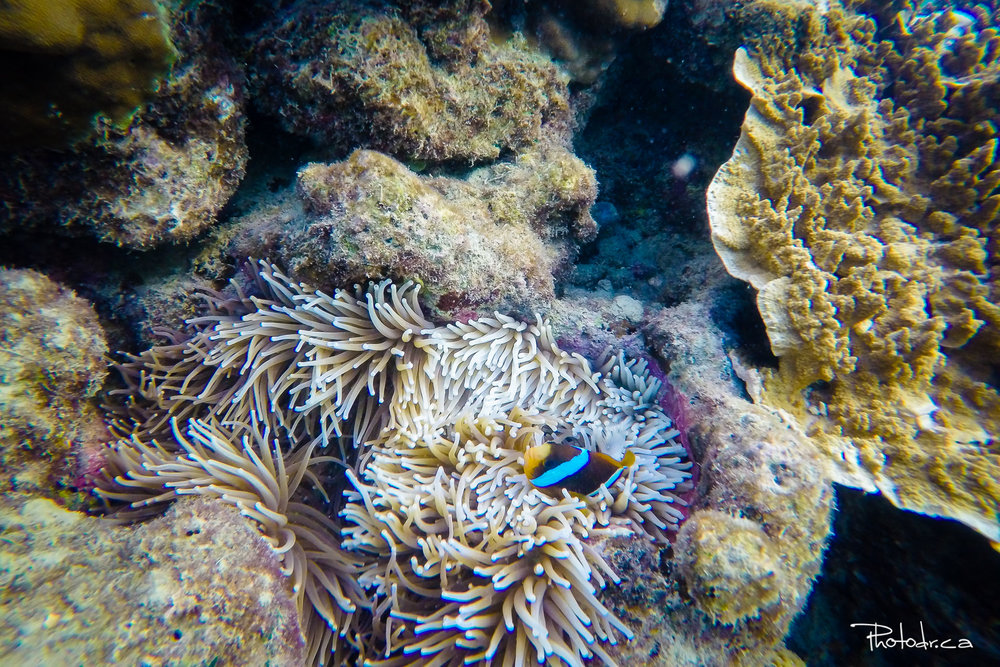 Once the sun had set, we sailed to one of the Whitsunday Island's bay and anchored for the night. Watching that sunset from the boat was one of my trip's best memories.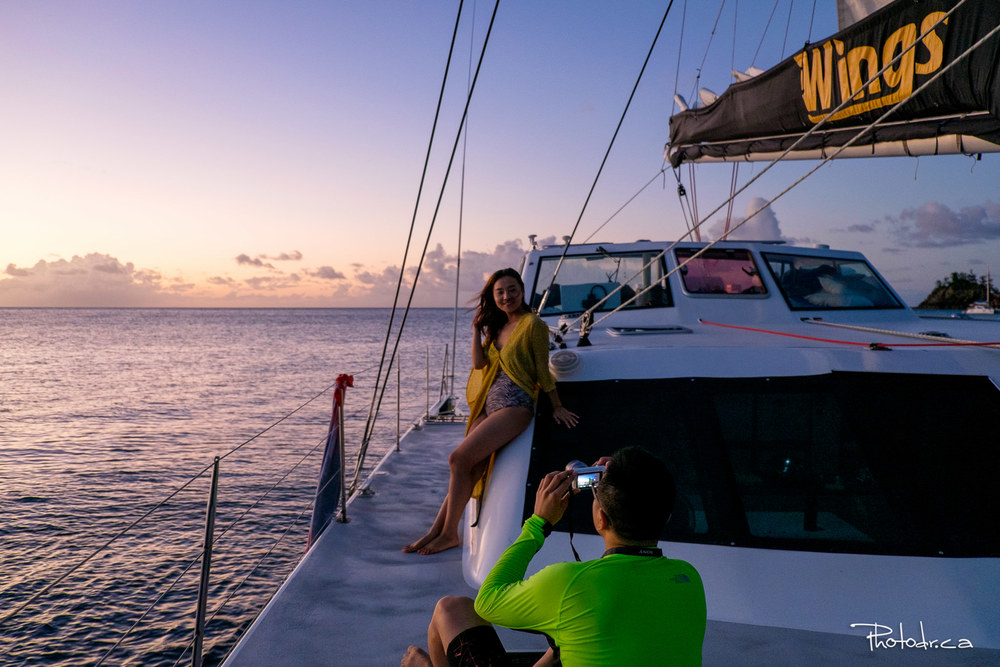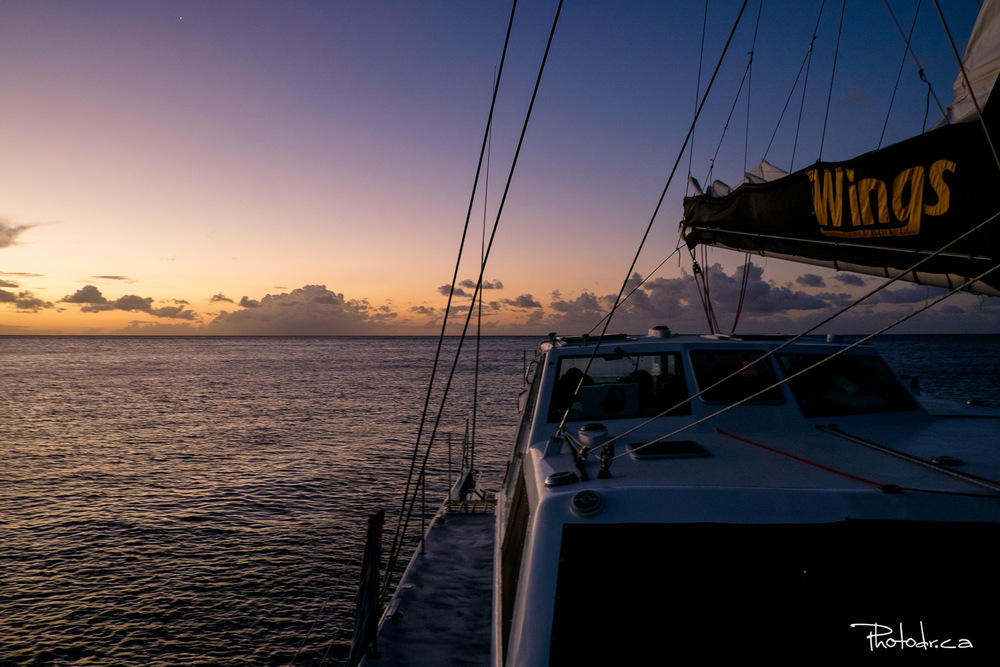 We started the next day with a trip to paradise, the Whitsunday island national park.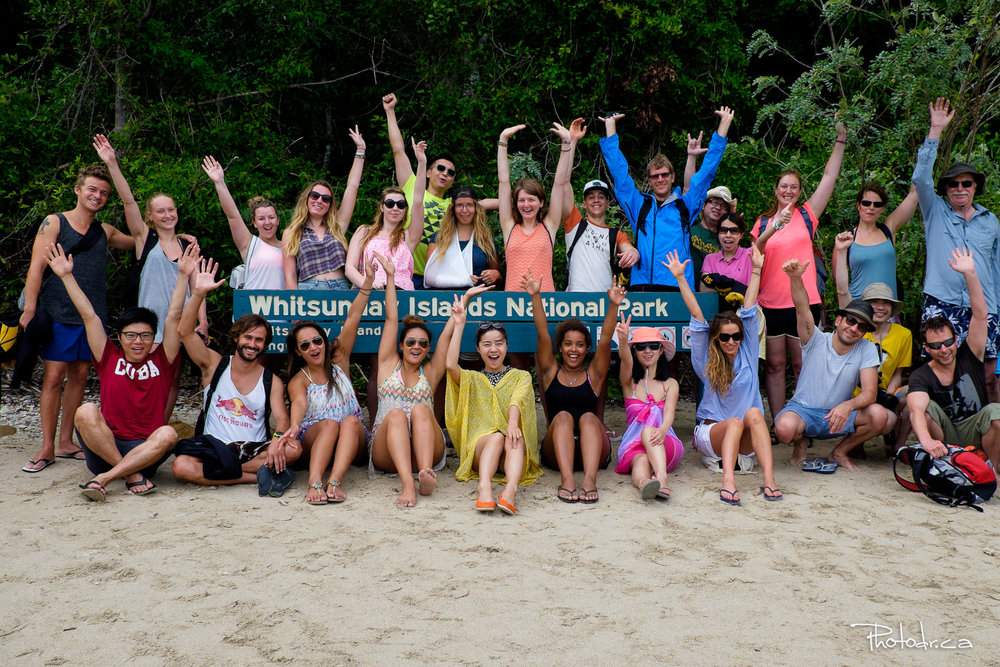 I was really looking forward Whiteheaven beach and it was even more beautiful than I thought it would be. 99% pure silica sand, turquoise water, it was stunning.
We spent about two hours on the beach then did a short walk to a scenic lookout. The clouds had time to get out of the way, making for the perfect postcard picture.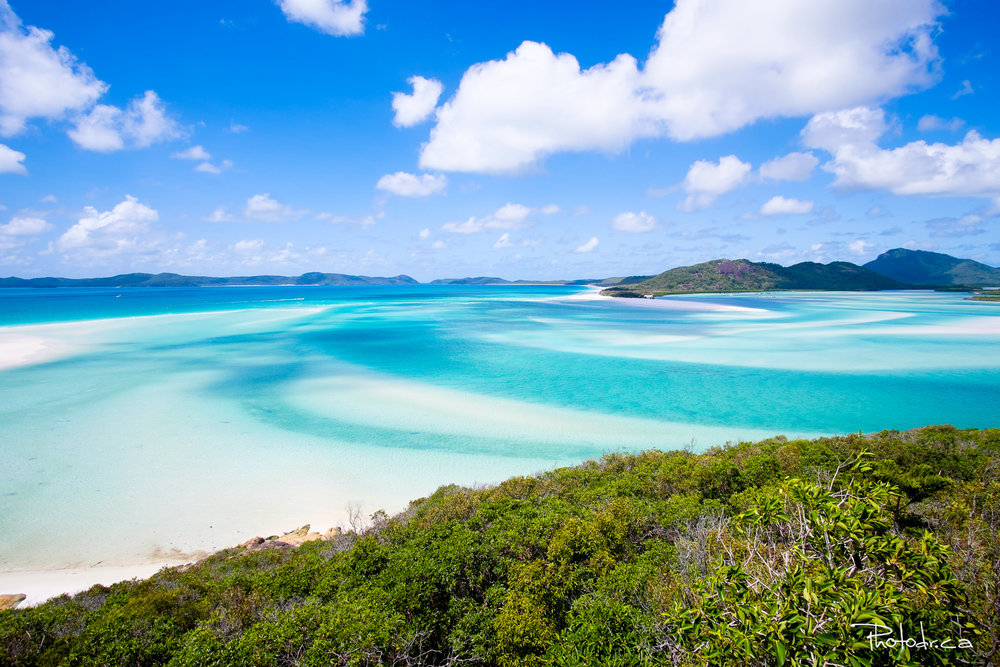 Next up, time for the real action, the Great Barrier of reef!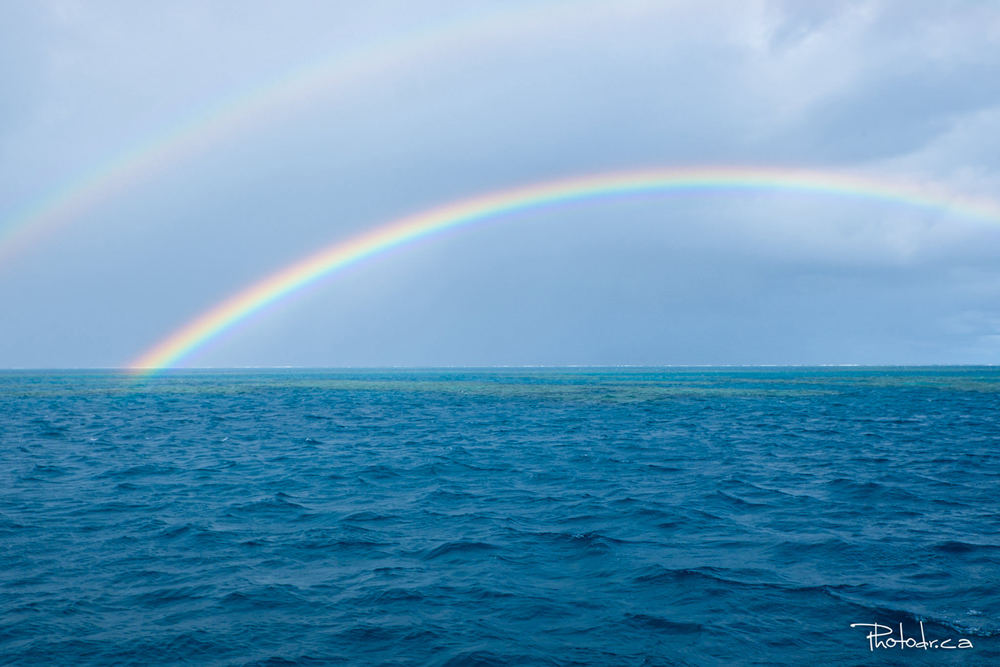 Emperor's Wings is a dive-oriented boat. We spent a complete day at the reef, scuba diving and snorkeling. Some of their staff were dive masters, meaning after a small intro course, they could bring people who had never dived before underwater. I myself had never scuba dive and allow me to say, it was an amazing experience.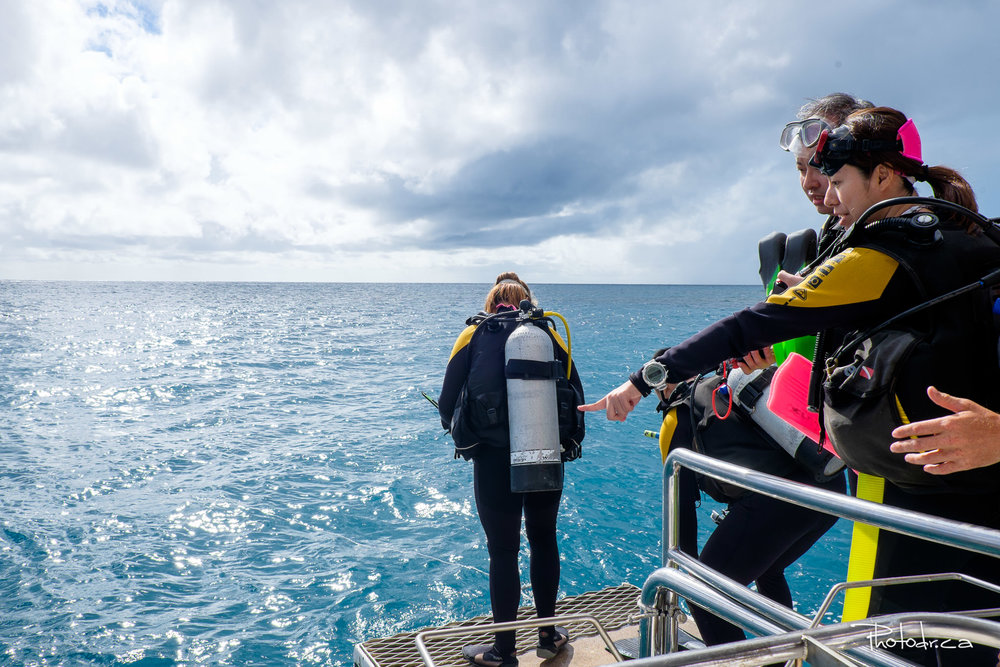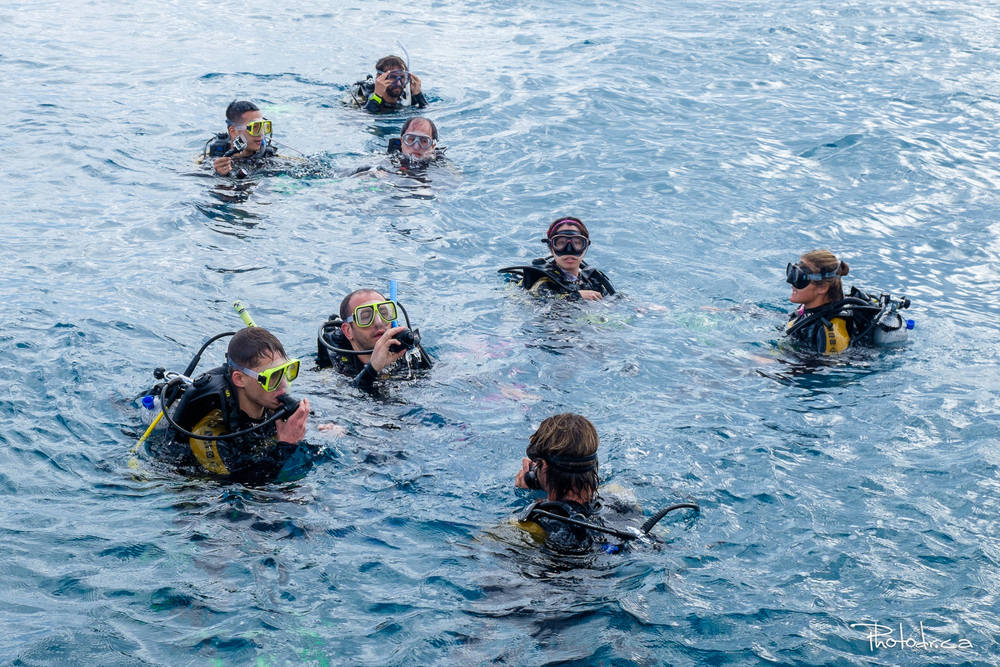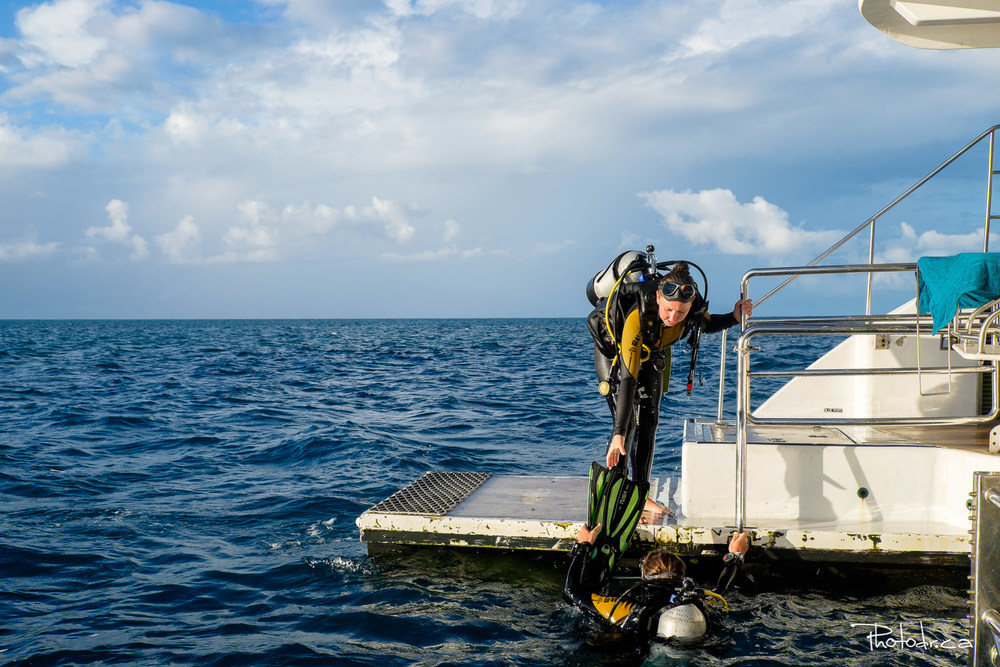 To those who did not want to dive, it was still a more than excellent snorkeling location.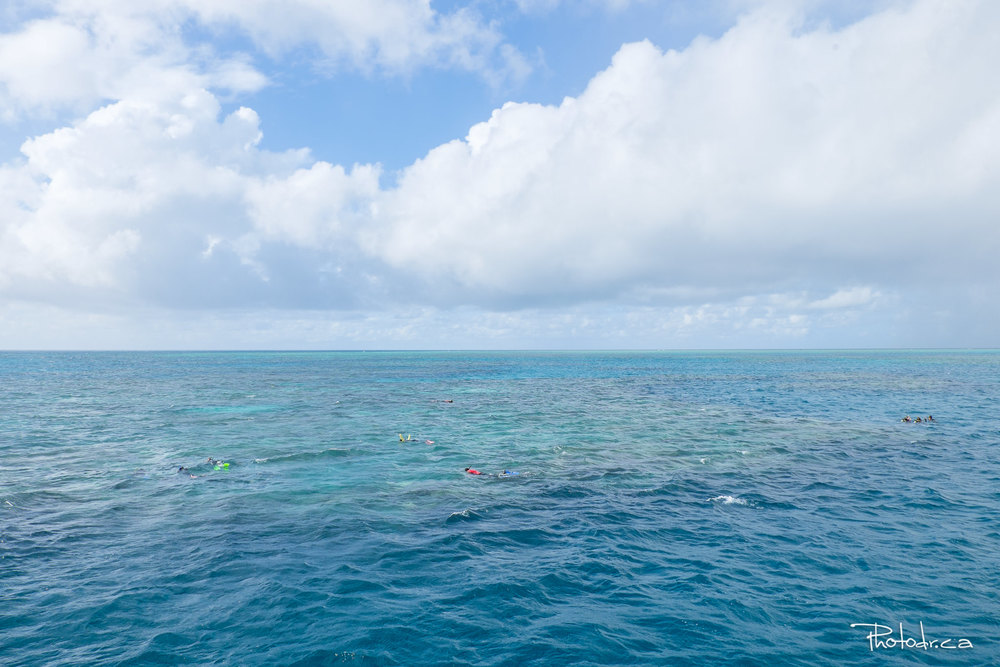 We slept at the reef and changed location the following morning. We anchored somewhere referred as the ''stepping stones'', a magnificent diving site.  Like the day before, everyone could scuba dive and snorkel as much as they wished to. After all, that's the whole purpose of the trip! After those two complete days out swimming in the sea, is there a better way to relax than in the on board hot tub? I don't think so.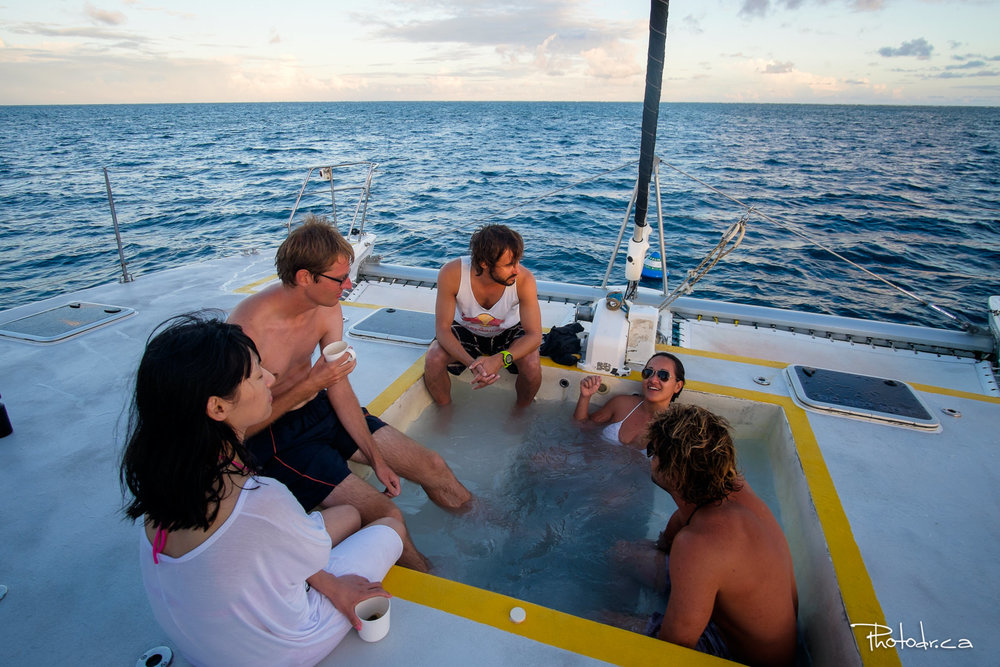 I will never get tired of watching the sunset from a catamaran out in the sea.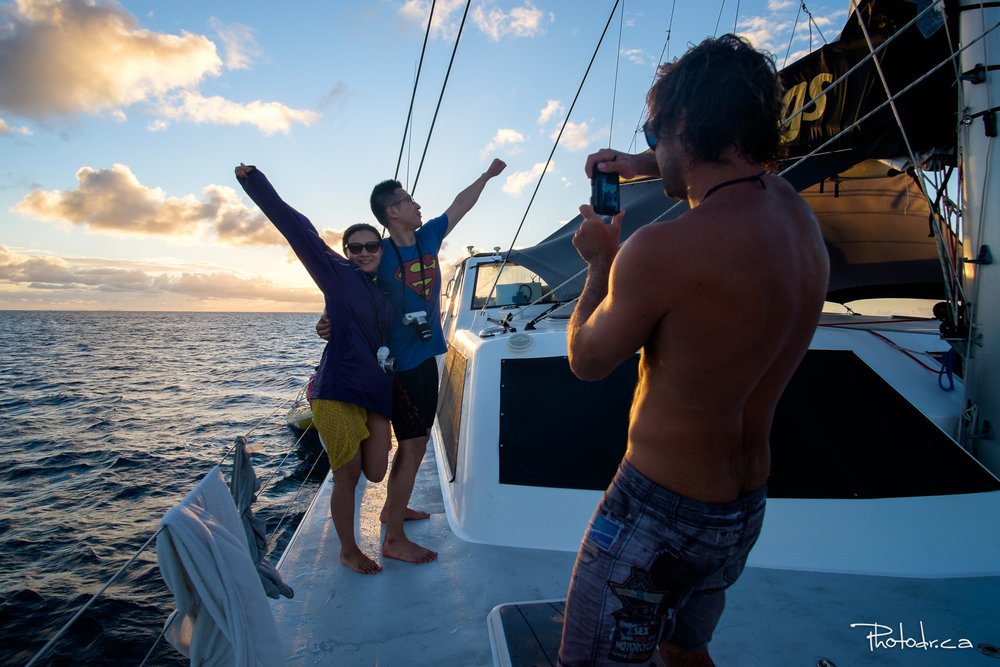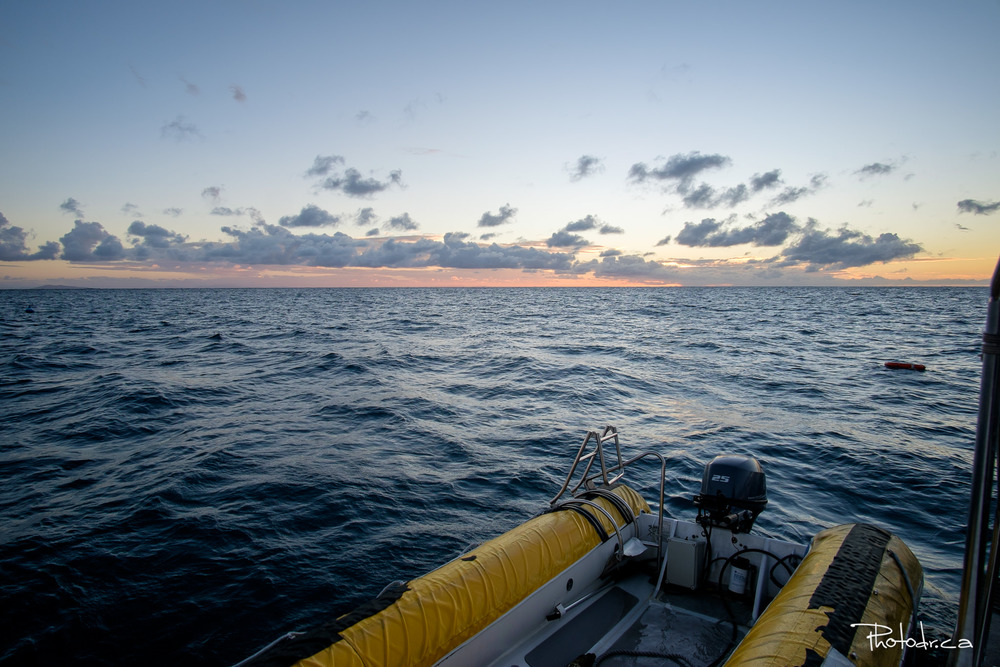 After three nights of sailing around the Whitsundays islands, it was sadly time to head back to Airlie Beach. I would have stayed on that boat for two weeks. I want to thanks Wings Whitsunday Island adventure for the amazing time I had. If you want a diving-filled adventure at the Great Barrier of reef, book with them, you will never regret it. I'll keep those memories in my head for years to come.
Articles que vous pourriez aimez: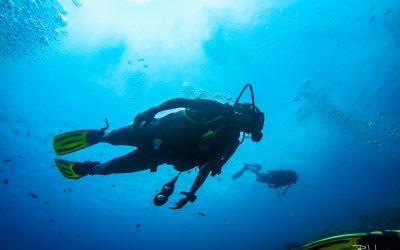 Faire sa certification de plongée sous-marine à Bali, un rêve d'une vie! Communément appelé le PADI Open Water, nous l'avons fait en trois jours à Amed. Découvrez l'expérience complète et laissez-nous vous transporter jusque dans les fonds marins!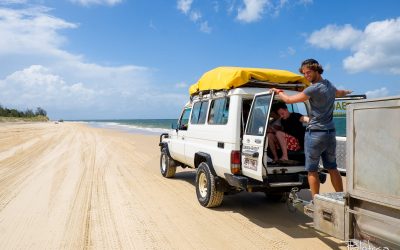 Whether you are travelling all over Australia or simply doing the east coast, Fraser Island is a must do. I went on a 4×4 camping trip for tree days/two nights booked through Fraser Island Travel, let me show you how awesome it was.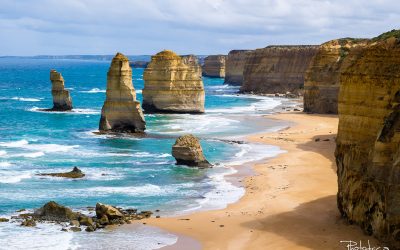 Au départ de Melbourne, tout au sud de l'Australie, je vous raconte mon road trip jusqu'au Grampians National Parc, puis sur la célèbre et sublime Great Ocean Road!